Enjoy the little things. This is important in every life, be it touched by illness or not. We live in such a fast paced world these days that we tend to forget.
Sometimes the little things are just that, small things like stickers. Most days when I go out I have to carry a cane. It makes me sad and a little defeated. So I did something about it. I thought about the little things that make me happy, one of those things is stickers. So I got out my sticker box and this was the result:
I also added some charms: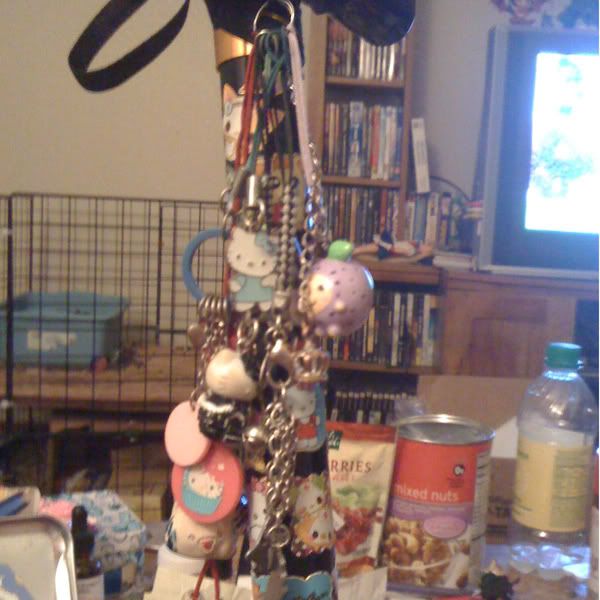 So, this is a little entry to remind you to enjoy the little things when you are feeling down.